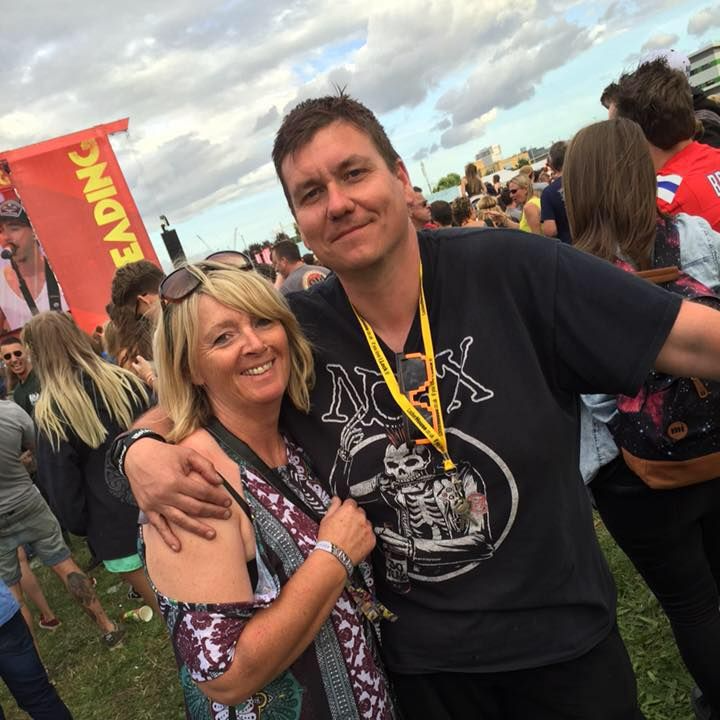 Matt likes to play the guitar really badly, but loves his music. Matt grew up on a diet of the 90s, consuming copious amounts of Nirvana, Guns n Roses, Faith No More, Manic Street Preachers.
Helen has always had a dream of having her own business. She has inspired the set up of this business and is the brains behind our fair trade clothing and accessory lines.
Den Clothing Company: Fair Trade Clothing and Accessories
Our fair trade items are ethically sourced, mainly originating from Nepal, India, Bali, and Mexico. They are made from sustainable or recycled materials and help communities to thrive through trade. We work closely with our suppliers to ensure that best practices are maintained throughout the supply chain and that all parts of this chain receive a fair return for their hard work.
Den Clothing Company: Official Merchandise
Although its part of our dream, we've sadly decided to dis-continue stocking Official Merchandise. We may start again some day and put in some special orders, but we can't sustain it. We've decided to focus our efforts on our other passion - fair trade clothing and accessories.
We're slowly selling down our remaining stock, and it won't appear online, but can be picked up at bargain prices at our stall.
Questions?
Any questions? Feel free to drop us a message:
Please complete the form below and click the Send button to get in touch with us.
Thank you for submitting the contact form.